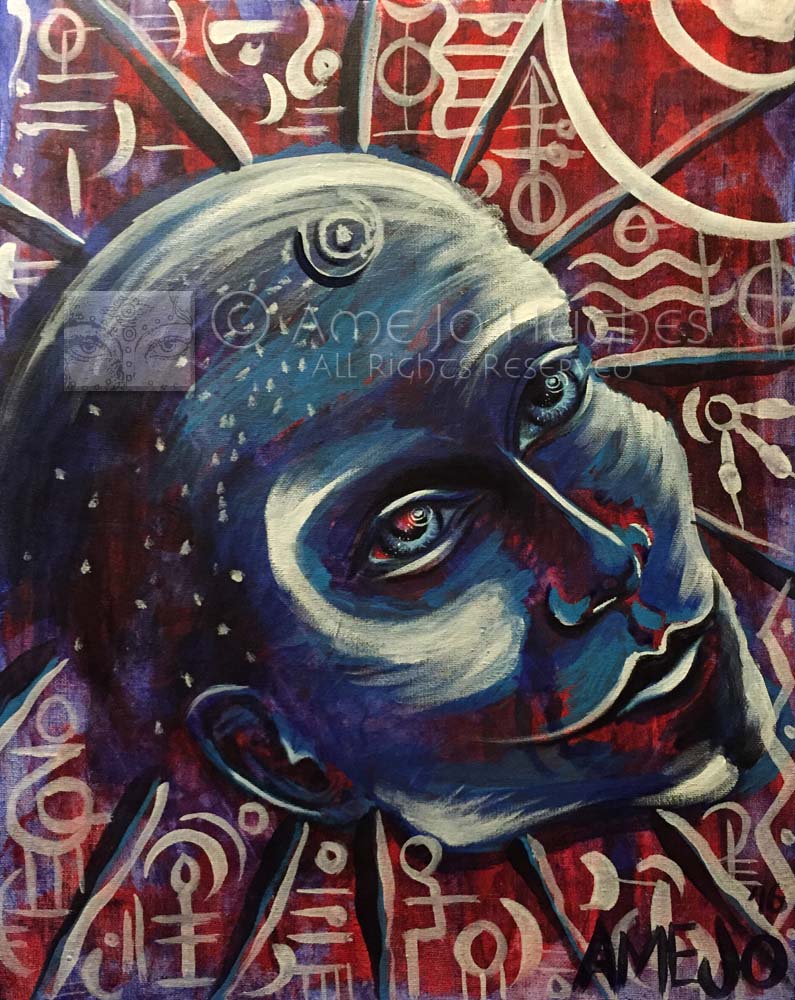 It's been a long while since I've posted.  How are we all doing?  Personally, it's been a rough week with shock and grief over celebrity deaths.  Seriously.  I've never experienced such a thing before, and I found myself wondering why the hell I was so upset over David Bowie's passing…and then Alan Rickman, too.  I don't know why.  I have no answers.  But the grief isn't fun.   I have a friend who told me I needed to get off my ass today and create something (because she's wise and read the signs).  Thankfully, she insisted again later in the day, otherwise I'd have been a slug all damn day.  So I painted, and it's been a while since I did that, too.  Had to stop in the middle and make a run for paint, even.
I'm calling this Unfathomable, because that's really the best description I can come up with for looking into the universe.  This is largely channeled, so take whatever meaning that works for you from it.  And, observe yourself, your feelings, the places you hold tension in your body, and know that nothing is permanent.  Is that a terrifying concept for you, or a comforting one?  Or is it merely a concept to be considered?
To purchase Unfathomable or order a print, visit Ame Jo's intuitive art shop.