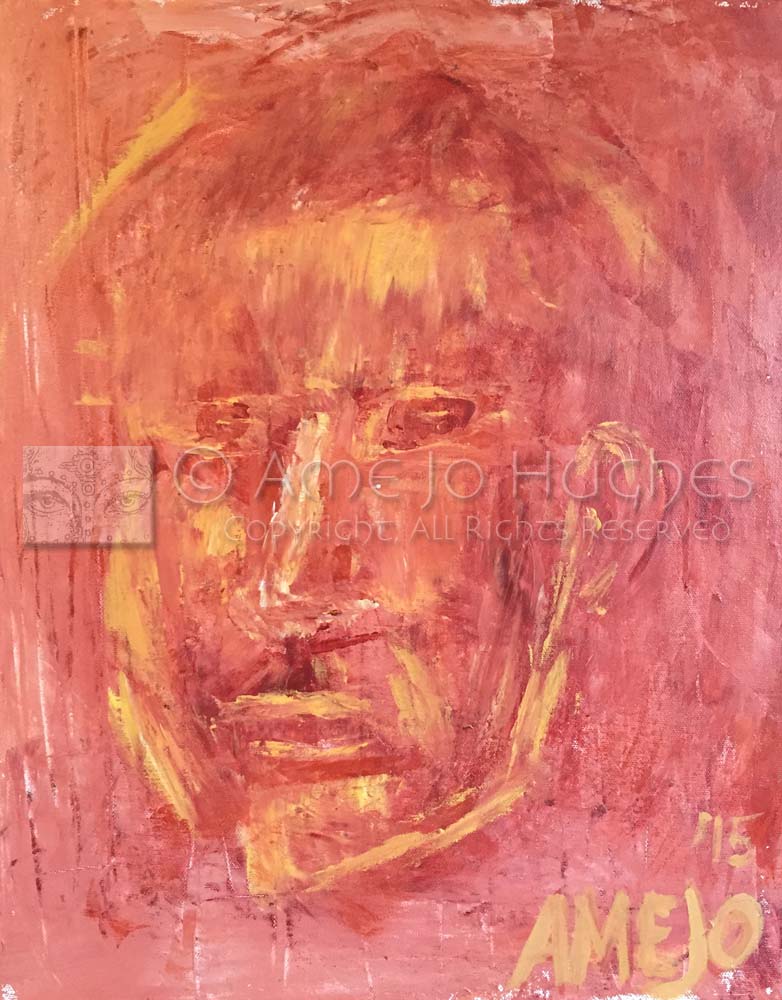 This guy came forward onto the canvas last night.  I'd just finished painting my desolate cityscape and my husband was sitting there watching as I cleaned my palette off onto this new canvas.  There wasn't a whole lot of paint leftover, but this guy came forward pretty quickly.  The Hubs didn't recognize him, and neither did I.
Today when I finally got around to thinking about it, a classmate of mine who passed over at a young age popped into my mind.  This wasn't a person with whom I was very good friends, and I hadn't seen him in over twenty years.  I don't think this is him, but I think this entity put that classmate in my head so that I'd know what to pass on to you, my dear readers, and here it is:
He died young, it was unexpected, he's fine now, and he wants to say hi.
That's it.
To whomever this spirit "belongs," and as usual I'm sure more than one person can claim him, I believe his very quietness was deliberate so that you'd know it was him.    Once again, he says hi.
To purchase Unknown Entity, please visit my intuitive art shop.